Top Executive Search Firm In Mumbai
Executive search is a specialized recruitment service used to source candidates for senior, executive or other highly specialized positions in organizations.
We handle this with a high level of professionalism. We have expertise in evaluating skill, experience & ability - the client is looking for.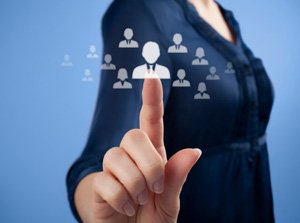 When it comes to an executive search in Mumbai, India, you need an industry expert Executive Search Firms for a critical, middle or senior level positions. Finding the right person can be an absolute key to organizational success. The selection process has to be very rigorous. It often includes a variety of techniques.
New Horizon is recognized in top executive search firm in Mumbai for head hunting and offers graphology as a value added service. Graphology is a science of understanding handwriting and signature, which reveals a person's behavior and traits. As any organization just do not hire an individual but also its ability - this type of handwriting analysis helps to find the most suited candidate for the position.
Executive Search is a very challenging task for employers as they have limited resources and time to find such talent and the candidates available in the market are also very scarce, especially at the business hubs like Mumbai. We as your HR partner and executive search consultants play a very important role here and make the task easy by providing best available talent and have the win-win situation for both i.e. employer & the candidate.
Let us know your requirement for the Executive Search of your organization by simply filling our
Enquiry Form!